Intestinal Bacteria Replacement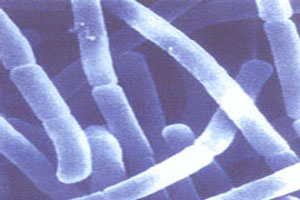 Fasting depletes the beneficial bacteria because large quantities of toxins are dumped from the lymph glands into the colon. There is little food substance left on which the bacteria can live. Using the enema kit also depletes the beneficial bacteria, especially if chlorinated water is used.
To re-establish intestinal bacteria, purchase plain yogurt with the correct lacto-bacteria content such as President Choice or Astro's Biobest. Most other brands will not work because the culture contained in them is the type found in animals' intestines. You may use acidophilus and bifidus capsules available in health food stores.
Intestinal Bacteria Replacement Technique
Mix one tablespoon of yogurt or 2 capsules with one-half cup of water. You may add some warm water but do not heat the mixture or use tap water due to chlorine. After blending the mixture, add it to the enema kit, hanging it high. Try to retain the mixture for ten minutes allowing the beneficial bacteria to pass up through the intestine. This procedure will ensure a healthy culture that will propagate indefinitely without further implants.
Bifidus and acidophilus capsules are heavily encapsulated to prevent destruction of the bacteria by stomach acid. On the day before you break the fast, before eating, swallow two capsules with a glass of warm water. It will take four days for the bacteria to reproduce themselves into a healthy culture.
Having a healthy intestine is vital to a healthy body. Eating over-processed, fiber-less foods has resulted in sickness and disease because of a dysfunctional colon. Eighty-percent of all the nutrients from food are absorbed through the intestine. If we eat the way God intended, our intestine will be healthy and clean. God has designed our food with a healthy intestine in mind.

By Tom Coghill of Fasting.ws Articles  may be copied or reproduced as long as the back links to fasting.ws are intact and the author's name is included.