Laxatives Removes Intestinal Toxins After a Fast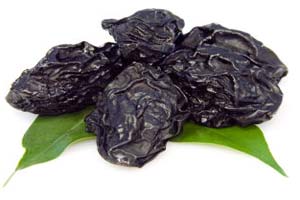 Laxatives or laxative effect is also found in fruits and natural fruit juices. The soft fibers have a cleansing effect on the intestine. This laxative effect stops after the colon happily adjusts to the soft fibers. (If fruit juices cause excessive diarrhea during fasting, use psyllium or the enema to eliminate the problem.)
If used moderately for short periods, laxatives can help remove toxins from the intestine during a fast. Some people feel that the most effective cleansing is in using the enema kit combined with natural laxatives. Others prefer using psyllium and a glass of prune juice or senna tea.
Tips On Using Laxatives During a Fast
If you choose herbal laxatives, never take them for prolonged periods. Moderate use of natural laxatives, while juice fasting or while on a mucus-less diet is a matter of personal preference.
Warning: Excessive dieting, fasting, continuous use of laxatives, low-self-esteem and preoccupation with weight loss are the signs of an eating disorder. If you are suffering these symptoms please read the compulsive eating sections of extremefreedom.org

By Tom Coghill of Fasting.ws Articles  may be copied or reproduced as long as the back links to fasting.ws are intact and the author's name is included.