Psyllium Husk And Flaxseeds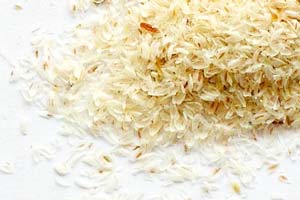 For those who are uncomfortable with using the enema kit, psyllium husk or flaxseeds are an alternative. You can safely juice fast for extended periods using psyllium husk. The substance is a bulking agent (mucilage). It swells within the intestine to a gel, helping to absorb toxins and speed transit time of waste through the intestine. This reduces the toxic build-up that can occur during juice fasting. Both psyllium and flaxseeds contain a demulcent, which is an agent that soothes and protects the lining of the intestine. It also reduces occasional diarrhea that can be caused by fruit juices. The psyllium eliminates constipation upon breaking the fast. Two or three teaspoons of whole psyllium husk or two teaspoons of flax seeds a day (available at health food stores) as a regular supplement to a diet or while juice fasting can be beneficial. A drawback of using psyllium or flaxseeds during a fast is the mucus-forming effect that slows down the healing process. Using psyllium while on a water fast has a definite sinus-clogging effect. The enema kit is still the best for assisting healing. Using psyllium husk and flaxseeds to help cleanse the colon is a compromise.

By Tom Coghill of Fasting.ws Articles  may be copied or reproduced as long as the back links to fasting.ws are intact and the author's name is included.