Keep Your Fasting Focus - Build Resolve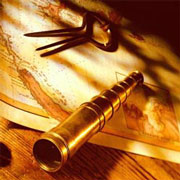 If you want determination, you have to build it. If you want to succeed, you need to keep focused on the goal. If you want to be on fire for an idea, you had better kindle a flame.
Moving forward with a blurry image of your goals is like driving down a dark, winding, country road with your lights covered in mud. Eventually, you lose your direction. The key to self-discipline is in maintaining a focused state of mind toward a goal. Reading, thinking and talking about your goals gets the mind focused.
Create charts to visualize your progress. After waking up, take a few moments to dwell on the things you wish to attain throughout the day.
Think of the commitments you have made to yourself and strengthen them by thinking of all the positive improvements that are now visible in your life.
Before sleeping, create in your mind pictures of yourself marching through the day accomplishing the goals you have set before you.
Comments
Leave a Reply
You must be logged in to post a comment.