Epsom Salt Liver/Gallbladder Flush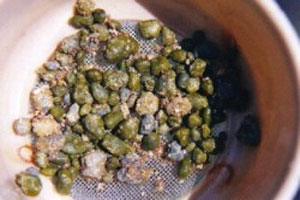 >Do you have an opinion on the use of epsom salt drinks ?
Hi Ernie,
The gall badder flush has a lot of supporters on the web. I had my doubts on the treatment as the green ball that float on the toilet after a flush are not stones, as stone sink, but coagulated partially digested olive oil. Many swear by it and say they are cured of gall stones. People that I have met personally and that changed my mind. One woman in her 50'claimed that by doing only a single Liver/Gallbladder Flush she cleared over 10 food allergies overnight, overnight. One day, she couldn't eat 10 different foods, and the very next day after the Flush, she could eat them – yogurt, tomatoes, nuts, etc.  Sounds a bit too amazing to me but let's see what kind of responses we get to this post.
Gallbladder Flush Benefits
Helps cleanse stagnant waste from the liver and gallbladder
Helps improve liver functioning and bile flow
Helps purify the blood and lymph
Helps rejuvenate the body