Fasting & Stomach Ulcers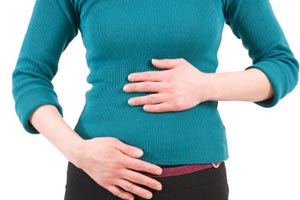 Fasting Aids In Stomach Ulcer Treatment
Fasting is what you need to cure an ulcer. But one or two days will not do it, you will need at least 14 days of juice fasting. The reason fasting works is that the damage lining of the stomach is not exposed to the caustic acids of digestion. Severe case may need a period of water fasting with antacids when the pain is too intense.
Fasting And Its Stomach Ulcer Remedies
Stomach Ulcer Remedy 1- potato juice
Fasting with potato juice will help significantly. Choose juices that do not irritate the condition. Potato juice tastes horrid but is famous for healing stomach ulcers. During World War I, a group of German soldiers, near starvation, were forced to live on raw potatoes. The soldiers with gastric disorders were relieved and cured. After the war, Dr. J. F. Magerl began treating gastric patients with raw potato juice. After 10 days of the treatment, most of the patients showed no symptoms.
Stomach Ulcer Remedy 2- Lime
Lime is also a perfect home remedy for ulcers since the citric acid along with the minerals present in the juice favors digestion
Stomach Ulcer Remedy 3- Cabbage
Boil 250g of cabbage in 500ml of water until the water is reduced to half. Cool the water and take twice daily as an effective home remedy for ulcers. This juice can also be taken along with equal volume of carrot juice
Stomach Ulcer Remedy 4- Fenugreek
Fenugreek can be used to make a tea which when taken forms a mucilaginous coating and helps in healing of the ulcers.
Stomach Ulcer Remedy 5- Vegetable juices
Vegetable juices – carrot juice taken alone or in combination with spinach juice or beetroot juice or cucumber juice is an effective home remedy for ulcer.
Stomach Ulcer Remedy 6- Castor oil with lukewarm milk
Consuming 30ml of pure Castoroil with about 250 ml of lukewarm milk is a very good home remedy for ulcers.
Stomach Ulcer Remedy 7- Cheese, bread or yogurt
Stomach ulcer natural cure: drink 3-5 cups of whole milk and the ulcer should go away and make sure you don't eat anything spicy for a while you can also eat other dairy products to cure stomach ulcer like cheese, bread or yogurt.
Stomach Ulcer Remedy 8- Bananas with a glass of milk
Bananas neutralize the over acidity of the gastric juices and reduces the irritation to the ulcer. In include in your diet of banana with a glass of milk three to four times a day.

By Tom Coghill of Fasting.ws Articles  may be copied or reproduced as long as the back links to fasting.ws are intact and the author's name is included.