Fasting – Effects On The Immune System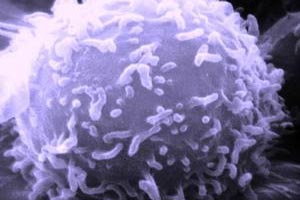 Fasting Boosts the Immune System
Fasting has various effects on the immune system. Juice fasting maximizes the ability of your immune system. This immune enhancement is due to three factors.
The absense of the burden of digestion that demands all the resouces of the immune system.
Lowered plasma viscosity due to less traffic in the bloodstream (less fat, sugar, and protein).
Increased  nutrients assist in immune performance.
The result of fasting on the immune system is amazing, you can detoxify years of toxic built up, in the immune system due to alcohol, drug and tobacco addiction in weeks. Juice fasting can reestablish normal homeostatic balance and reduce the suffering from cravings.
Fasting Increases Immune System Processes
Elevated Macrophage Activity: Macrophages engulf and destroy bacteria, viruses and other foreign substances. They can ingest worn-out or abnormal body cells. Macrophages form an important first line of defense against harmful particles that have reached the body's interior. The body cannot function well with an overabundance of dead cells, so macrophages take on the mission of breaking down the excess.  A macrophage cell can literally detect dead cells through smell, much like a scavenger bird detects dead animals. Whenever dead cells reach the part of the bloodstream patrolled by a macrophage, the macrophages surround them and convert them into easily removed components. At the same time, the macrophage covers the dead cells with a substance known as an antigen. This action tags the cells for further attack from other types of cells in the body's immune system. Ideally, the macrophages and killer T-cells should render both dead cells and foreign invaders harmless enough to re-enter the bloodstream for elimination. When macrophages become overwhelmed, however, they may allow some dead cells to pass through unprocessed. The DNA from those cells may trigger an inflammatory reaction as the dead cells combine with other substances. This process is the basis for many autoimmune diseases such as Crohn's disease or lupus. Bolstering the body's macrophages is often a course of treatment recommended for autoimmune diseases and even some forms of cancer.  Once the macrophages and other immune system components have essentially digested the body's dead cells, the cells make their way through the bloodstream and eventually into the digestive system for final disposition. This means that the solid waste we call fecal matter is largely composed of dead cells sloughed off by the various organs and processed for elimination by macrophages. This process is dramatically increase during fasting as catabolism increases cellular breakdown to be utilized for fuel.
Increased Cell-Mediated Immunity: Lymphocytes are the white blood cells responsible for the body's ability to distinguish and react to foreign substances, including those of which microbes are composed. Lymphocytes have about 100,000 identical receptors on their cellular membrane that enables them to recognize specific antigens. Each receptor has proteins containing grooves that fit into patterns formed by the atoms of the antigen molecule so the lymphocyte can bind to the antigen. This works somewhat like a key fitting into a lock. There are more than 10 million different types of grooves in the lymphocytes of the human immune system. The T lymphocytes are responsible for continuous surveillance of cell surfaces for the presence of foreign antigens. Lymphocyte production is regulated by growth factors, known as lymphokines.
Increased Immunoglobulin Levels: Immunoglobulin is used to provide passive immunity to a variety of diseases such as measles, hepatitis A and hypogammaglobulinemia.
Increased Neutrophil Bactericidal Activity: Fifty-to-eighty percent of the white cells are neutrophils. Neutrophils move with amoeboid motion. They extend long projections followed by contraction of filaments drawing the nucleus and rear of the cell forward. In this way, neutrophils rapidly advance along a surface. Neutrophils are actively phagocytic engulfing bacteria and other microorganisms and microscopic particles. When they arrive at the target, neutrophils have microscopic packets of potent enzymes capable of digesting many types of cellular materials. The bone marrow of a normal adult produces about 100,000,000,000 neutrophils daily. When a bacterium is engulfed by a neutrophil, a metabolic process within the granules produces hydrogen peroxide and a highly active form of oxygen called "superoxide", which destroy the ingested bacteria.
Heightened Monocyte Killing and Bacterial Function: Monocytes are the largest cells of the blood, averaging 15-18 micrometers. They make up about 7 percent of the leukocytes. Monocytes are actively mobile and phagocytic. They are capable of ingesting infectious agents and other large particles. Monocytes usually enter areas of inflamed tissue or at sites of chronic infections.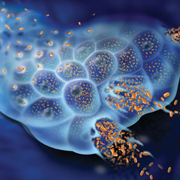 Enhanced Natural Killer Cell Activity: Natural killer cells were first recognized in 1975. Researchers observed cells in the blood and lymphoid tissues that could kill tumor cells and cells infected with viruses. Most immunologists feel that natural killer cells play an important part in checking the growth of tumor cells and cells infected with some viruses.
Simple Summary: Basically, you get to laze around while your immune system and cleansing organs do all the work. Billions of tiny employees working 24 hours per day, cleaning up your mess and working for free without any appreciation. You should feel guilty.
Written by: Tom Coghill of
Fasting.ws
Wanted:
Research volunteers for St. Theodore's  Hospital, Sagada, Philippines working with Tom Coghill. Just contact me for details.
By Tom Coghill of Fasting.ws Articles  may be copied or reproduced as long as the back links to fasting.ws are intact and the author's name is included.