Juice Fasting Progress Report – 40 days for Osteoporosis (healed)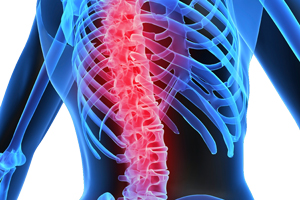 Female – (37 yrs)
HEALTH CONCERNS:
1. Per medical diagnosis, a case of SEVERE osteoporosis and  Osteomalacia fracture of the right pubic bone, and 60 percent bone loss
2. Suspected additional minor fractures that do not show up on the X-ray since I walk very poorly (unlike my normal walk). My MRI appointment is a month away (praying that I am ok by then and they cannot find anything)
CURRENT CHALLENGES:
1. I cannot walk without a limp/pain. Even with the limp, it is an extrememly slow walk and painful too.  Walking makes the pain worse. I also feel that something is missing in the right pelvis which gives the illusion of my right foot being shorter (though it is not). Maybe, the bone needs some filling maybe as it is built up again. So am mainly confined indoors.
2. Cannot walk up or down the stairs without a good amount of support- even then it is stressful and not advisable for the time being- have to literaly crawl.
3. Have pain in several places in the body, practially the whole body really
4. Unable to carry any any weight or do exercise because of the fracture in the right pubic bone.
5. When I lift/raise my leg up and down, I hear a click in my knees, almost as though some flesh/cartilage is missing somewhere.
X-RAY REPORT- extracts from the report /radiologist's opinion:
Pelvis
There is a a peculiar appearance to the inferior pubic ramii. The bone has a mixed sclerotic appearance with a lucent band seen near the respective pubic bone for each side. Given the bony dimineralization perceived in the bones, perhapas these represent looser lines of renal osteodistrophy or osteomalacia.
Lumbosacral Spine
I have the impression that the bones are diffusely demineralized
CAUSES:
As I understand, it all began almost a couple years ago with excess jumping/dancing (with winter boots) for six straight months for over an hour five days a week – (excess physical jobs three months prior to that which might have slowly contributed to it) – and over-use of the body thereafter. Kept walking long distances and dancing despite because I did not take the pain/limp seriosuly enough- as I had no history of such pain/bone problems. Yes this all happened during the winter with no sunshine, and excess exposure to the cold due to inadequate layering. Also, I did a week long water fasting a couple of times- that took away the pain for the duration of the fast but tore something along the outer side of my legs when I carried some weight on mabe the seventh day of the fast- and that made things worse. It got better each time I ate low fat raw vegan food, but the pain/limp did not go fully despite that because I did not rest and eat well simultaneously. By this time, I could not eat too much because my bones were apparently not strong enough to carry my weightand that. Also, ack of sunshine/vitmain D and continued activity despite the condition-caused the stress fracture! Had no idea Sunshine/Vitmain D was such a big deal. Now I do.
I seem to "know" that juicing is the answer- but because I have never ventured ito anything as long as 40 days on juices, the fasting support lends me the confidence I need to go forward and do it.
I have been preparing for this big event for a while. have tried juicing unsuccessfully several times over the last couple years - never really went  beyond seven days (guess I did not have the strength / determination enough to push through for one reason or the other). I have been reminded over and over to just do it somehow. So finally a few days ago I got myself a more serious juicer.
And here I am…