Therapeutic Fasting Research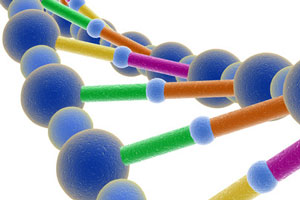 Fasting is an altered state of metabolism where the body refines the conservation of resources. Juice fasting is a state of controlled catabolism, breaking down sick, diseased and dying tissues to create a foundation for healthy anabolism and recovery from disease.
Therapeutic fasting increases detoxification and cellular regeneration due the the following:
Catabolism
Alkalizing the Blood
Immune Enhancement
Nutritional Enhancement
Reduction in Health Destroying Factors
Catabolism
Catabolism results in chemical reactions breaking down complex molecules into simpler ones for energy production, for recycling of their molecular components, or for their excretion as with toxic matter.
During therapeutic fasting the body enters into prolonged catabolism which I have broken down to  three phases.
Phase One, Carbohydrate Catabolism
The body uses any glycogen reserves first, that is stored in the muscles and liver. Glycogen is a polysaccharide of glucose (Glc) which functions as the secondary short term energy storage in animal cells. It is made primarily by the liver and the muscles. Glycogen forms an energy reserve that can be quickly mobilized to meet a sudden need for glucose. After a meal has been digested and glucose levels begin to fall, insulin secretion is reduced, and glycogen synthesis stops. About four hours after a meal, glycogen begins to be broken down and converted again to glucose. For the next 8–12 hours, glucose derived from liver glycogen will be the primary source of blood glucose to be used by the rest of the body for fuel. This colon also continues to digest food and produce glucose. These glucose reserves last about 24 hour before the body enters "Phase Two" fat catabolism.
Phase Two, Fat Catabolism
In fat catabolism, triglycerides are hydrolyzed to break them into fatty acids and glycerol. In the liver the glycerol can be converted into glucose via dihydroxyacetone phosphate and glyceraldehyde-3-phosphate by way of gluconeogenesis. In many tissues, especially heart tissue, fatty acids are broken down through a process known as beta oxidation which results in acetyl-CoA which can be used in the citric acid cycle.
This phase is the longest phase of catabolism. Obese fasters with slow metabolisms can fast for over 60 days without food, and still have fatty tissue reserves. During this phase, the obese patient is experiencing catabolism at a slower rate than a person that is thin with a fast metabolism.
Phase Three, Protein Catabolism
Protein catabolism is a digestive process for breaking do protein into amino acids and simple derivative compounds, for transport into the cell through the plasma membrane. During "PhaseThree" of prolonged catabolism the bodies fatty reserves are used up and the body must consume cellular tissue to be converted to glucose. Protein Catabolism during therapeutic fasting is the last stage of survival. Ribs and bones are clearly seen and the patient looks emancipated. At this stage the body is continually forces to examine all the cells of the body for a decision on what cells to sacrifice. The body is systematic and uses only weaker, dead or diseased tissues first sparing healthy tissues. If the fast is continued too long there will be a point when the healthy tissue is being used and this is the point of physical damage. This can last be 40 to 100 days of water fasting depending on the patient. With "controlled catabolism" using juices the length of time before damage may be many months, yet at this time is undetermined.
Controlled Catabolism
Controlled catabolism is performed using small amount of fresh juice to reduce the catabolic activity to a comfortable level while boosting immune response.
During Phase Two, Fat catabolism of Therapeutic fasting, the body can enter a state of ketosis is a state in metabolism occurring when the liver excessively converts fat into fatty acids and ketone bodies which can be used by the body for energy.
Ketones increase acids in the blood making it more acidic. The juices prevent this as they alkalize the blood.
The brain will start to use ketones for fuel after the 3rd day of water fasting and juice fasting prevents this, thereby removing the possible symptoms such as tiredness and apathy.
Controlled catabolism should not be confused with starvation (also called inanition) which is a severe reduction in vitamin, nutrient, and energy intake. During the STH treatment program the patient receives a higher vitamin and nutrient levels than when eating and the energy intake is controlled so that catabolism is maintained at a comfortable level.
The excess ketone bodies produced by ketosis can significantly acidify the blood. As stated earlier, acidic blood decreases the permeability of the plasma membrane. This could partially explain why detoxification in the body is cyclic with stages of feeling energetic lasting for days, interspersed with days of feeling toxic, tired and apathetic.
The conversion of fat to sugar would make the blood more acidic and slow down cellular detoxification. With a higher blood glucose levels and a lowered rate of detoxification, the patients feels energetic. In the "tired" stage, which has been termed a "Cleansing Crisis." the body would be working to release the sugar and the blood would become alkaline causing a state of detoxification and low blood sugar, with tiredness and apathy as symptoms. This is a possible theory for the cyclic nature of detoxification during therapeutic fasting.
The amount of juice is approximately 1 liter per day made fresh using combinations of beet root, cucumber, apple, carrot, garlic, radish, potato, yam, squash, and greens are mixed to the preference of the patient. Fruits are also used for juicing although in smaller amount for cancer patients. Non-cancer patient can drink as much juice as they like. For most other disease conditions, patients prefer the sweet juices that can include pineapple, oranges, melons, carrots and yam. The body has a natural instinct for what it need and this instinct is increase during therapeutic fasting so the patients often create unique blends that the stick to for the weeks of treatment. Various herbs can also be added to the juice.
Detoxification is Triggered by Three factors Catabolism or an Alkaline ph Balance or a reaction to disease.
In the interior of every cell is a substance called cytoplasm, a jelly like fluid made up of water, salts, organic molecules and enzymes that catalyze reactions in a molecular soup that is the foundation of life. This cellular soup is where the highest concentrations of carcinogens, toxins, mutagens and contaminates reside as well as lactic acid, acetic acid, carbon dioxide, ammonia, and urea. that build up in the cytoplasm before exiting the cell.
The outside surface of a cell is called the plasma membrane (also called the plasmalemma, or "phospholipid bilayer") is a selectively permeable lipid bilayer found in all cells. It contains a wide variety of biological molecules, primarily proteins and lipids, which are involved in a vast array of cellular processes such as cell adhesion, ion channel conductance and cell signaling.
The plasma membrane acts as barrier, and protects the cell because it is selectively permeable and able to regulate what enters and exits the cell, thus facilitating the transport of materials needed for survival into the cell while stopping toxins.
Specific proteins embedded in the cell membrane can act as molecular signals that allow cells to communicate with each other. Protein receptors are found ubiquitously and function to receive signals from both the environment and other cells. Other proteins on the surface of the cell membrane serve as "markers" that identify a cell to other cells. The interaction of these markers with their respective receptors forms the basis of cell-cell interaction in the immune system. It is the breakdown of this cellular information system that leads to cancer and chronic disease.
The permeability of the cell's membranes is the ease of molecules to pass it. This depends mainly on electric charge and, to a slightly lesser extent, on the molar mass of the molecule. Electrically-neutral and small molecules pass the membrane easier than charged, large ones. The electric charge phenomenon results in pH parturition of substances throughout the fluid compartments of the body.
pH parturition is the tendency for acids to accumulate in basic fluid compartments, and bases to accumulate in acidic compartments. The reason is that acids become negatively electric charged in basic fluids, is because they donate a proton. Since an electric charge decreases membrane permeability, once an acid enters the plasma membrane and becomes electrically charged, then it cannot escape that compartment with ease and therefore accumulates. The acids in the cellular waste especially urea and uric acid further change the charge of the molecules in the cytoplasm
Eating cooked foods, especially fatty meats and all fried foods, increase acid in the blood as the hydrochloric acid used in digestion passes into the blood increasing blood acid levels until neutralized by calcium.
Acid-Forming Foods Increase Cellular Toxins
Overloading the body with refined sugars, cooked starches, junk food, fried foods and meats, results in an intracellular buildup of waste products. When we overload our bodies with acid-forming foods, even if we do not gain weight, we create a low grade toxemia. Every cell of the body, (over 3 trillion) becomes a storage unit for metabolic waste and toxins. This condition of partial "toxemia," continued over years, weakens the immune system and cellular structures, stresses the cleansing organs and glands and prepares the way for disease and sickness.
3 Immune Enhancement
The third factor in the STH treatment is immune boosting.   During treatment, patient's lymphocytes, viewed during live blood analysis, are highly active and can be seem moving through the blood seeking pathogens with greater energy. This may be due to the fact that the blood is free from heavy fat and proteins or the alkalinity of the blood increases lymphocytes activity or l0wered plasma viscosity. (research needed on the effect of fasting on the immune system)
The protocol for treatment is to supply high quality, vitamins and minerals, with the B vitamins, vitamin E and C being used as immune system boosters. The may include herbs and supplement specific to the condition. Hemp seeds are blended and strained to create a juice that is high in omega 3 and 6, and high quality proteins.
4. Nutritional Enhancement (yet to be written)
5. Reduction in Health Destroying Factors
Health destroying factors can include  junk food, white sugar, fried foods, over cooked foods, drugs,white sugar,  alcohol and excessive caffeine.  When the body can no longer effectively neutralize these health destroying factors,  the body enters as state of  mild to intense toxemia with symptoms that can include intermittent headaches, irritability, insomnia, sluggishness, constipation, and easily catching colds. Food intolerances also become health destroying factors.  During a juice fast the standard diet is interrupted and any food intolerances remove. When person with a lifestyle containing many health destroying factors starts to fast the damaging effects and burden to the cleaning organs is stopped allowing cellular recovery.  Fasting using fresh juice allows the body to reverse the process of autointoxication thereby addressing the root cause of many sickness and disease.
The cellular toxemia can be reversed but reducing blood glucose triggers catabolism and an increased rate of dumping cellular waste.  The result can be a sudden case of mild systemic toxemia as the system cleanses itself. The first phase of cellular detoxification can include bad breath, foul body odor, headaches, irritability, insomnia, sore muscles, back pain, and fatigue. This crucial sage of primary detoxification and should be welcomed as toxins are now exiting the body.
Researchers Wanted<
The research on therapeutic fasting needs many contributors. We are looking to form a network of skilled professionals for consultation and review of the findings. You do not have to have a degree to contribute ideas, questions or research.  For corrections and additions  just make comment on this page or a post if you want to focused discussion.